Dr. Richard H. Ray, Ph.D.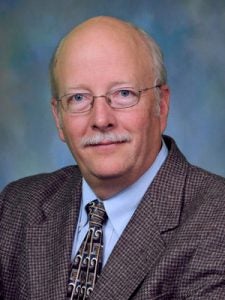 Professor
Phone: 252-744-2766
Fax: 252-744-3460
E-mail: rayri@ecu.edu
Education/Employment
B.A., University of North Carolina at Charlotte, Charlotte, NC (1972)
Ph.D., Medical College of Georgia, Augusta, GA (1980)
Ahmanson Fellow, Brain Research Institute, UCLA, Los Angeles, CA (1980-1982)
Educational Projects
Course Director: Medical Neuroscience
Co-Director: Distance Learning Courses: PHLY 4330 – Human Physiology and PHLY 6050 – Pathophysiology
Professional Societies
Society for Neuroscience
International Association of Medical Science Educators
American Physiological Society
Human Anatomy and Physiology Society
International Brain Research Organization
Representative Manuscripts
Ray RH and Doetsch GS. Coding of stimulus location and intensity in populations of mechanosensitive nerve fibers of the raccoon: I. Single fiber response properties. Brain Research Bulletin 25:517-532, 1990.
Craner SL and Ray RH. Somatosensory cortex of the neonatal pig: I. Topographic organization of the primary somatosensory cortex (SI). Journal of Comparative Neurology 306:24-38, 1991.
Hamilton GF, Robinson TK and Ray RH. The effects of helium-neon laser upon regeneration of the crushed peroneal nerve. Journal of Orthopaedic and Sports Physical Therapy 15:209- 214, 1992.
PubMed Publications