Kelsey Fisher-Wellman, Ph.D.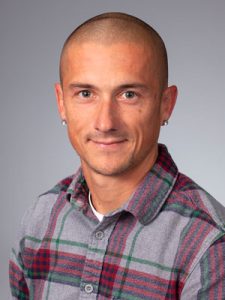 Research Interests
Although all mitochondria make ATP, emerging evidence from our lab and many others suggests that the efficiency of this process varies widely across the human body's > 200 distinct cell types. Such mitochondrial specialization allows for genetically identical mitochondrial populations across organs to individually align energy efficiency with physiology (i.e., promote bioenergetic fidelity). Simply stated, all mitochondria are not created equal; rather they are bioenergetically tailored to their respective host cell's physiology. Our laboratory is principally interested in understanding how mitochondrial efficiency aligns with physiology across cells/organs, with a specific focus on how this process become disrupted in the context of cancer. To do this, we leverage a state-of-the art mitochondrial diagnostics workflow we developed which unites comprehensive, discovery-based bioenergetic phenotyping with large-scale analysis of the mitochondrial proteome using mass spectrometry. Learn more about our work by checking out our current projects and past publications.
Education/Employment
2007-2009: Research Assistant, University of Memphis, Department of Kinesiology, Memphis, TN
2009-2013: Research Assistant, East Carolina University, Department of Health and Human Performance, Greenville, NC
2013-2015: Postdoctoral Scholar, Garvan Institute of Medical Research, Sydney, AU
2015-2017: Postdoctoral Fellow, Duke Molecular Physiology Institute, Duke University, Durham, NC
2018-Present: Assistant Professor, East Carolina University, Department of Physiology, Greenville, NC
Publications
External Funding
W81XWH-19-1-0213 (PI Fisher-Wellman)
06/01/19-05/31/2021
4.2 CM
DOD
Investigation into the Mechanisms of Acute Myeloid Leukemia (AML) Tumorigenesis and Chemoresistance via Systems Analysis of Mitochondrial Form and Function.
The goal of this project is to determine the unique bioenergetic phenotypes that differentiate AML cells from non-cancerous hematopoietic controls, as well as those linked to AML chemoresistance, the major cause of treatment failure.
R01 DK125812 (PI Ellis) Role Co-I
07/01/20-06/30/2025
0.6 CM
NIH/NIDDK
Determining the biological effects of mitochondrial acyl toxicity.
The goal of this project is to determine the impact of acyl-CoAs on mitochondrial bioenergetics, skeletal muscle function and metabolic disease.